Latest topics
»
Missing You!
by
quitepopular
Sun Apr 01, 2018 2:51 am
»
How numbness is keeping from you from miracles
by
Spiritual Hustler
Fri Sep 15, 2017 11:25 pm
»
Are you needing support?
by
Spiritual Hustler
Fri Jul 28, 2017 1:12 pm
»
Becoming a devotee of Love
by
Spiritual Hustler
Sat Jul 22, 2017 2:50 pm
»
Offering donation based LOA coaching!
by
Spiritual Hustler
Mon Jan 30, 2017 4:54 pm
»
6 weeks to happiness!
by
Spiritual Hustler
Mon Jan 16, 2017 5:56 pm
»
Your year for Love and Happiness :)
by
Spiritual Hustler
Fri Jan 06, 2017 2:47 pm
»
Invoking Venus to attract love :)
by
Spiritual Hustler
Mon Nov 21, 2016 4:20 pm
»
A Journey of the Goddesses through the Chakra Systems
by
Spiritual Hustler
Fri Nov 18, 2016 4:38 pm
»
Voting with vibration..
by
Spiritual Hustler
Wed Nov 09, 2016 5:34 pm
»
How to FREE yourself from the story of pain :)
by
Spiritual Hustler
Mon Oct 10, 2016 2:55 pm
»
The medicine of the Dark Goddess
by
Spiritual Hustler
Thu Oct 06, 2016 2:16 pm
»
Build the Queendom and they will come
by
Spiritual Hustler
Sun Oct 02, 2016 2:13 pm
»
How to feel loved when you are feeling sad
by
Spiritual Hustler
Fri Sep 02, 2016 12:35 am
»
The Single Most Important Thing You can do for YOU
by
Spiritual Hustler
Tue Aug 30, 2016 5:18 pm
»
Feel. Good. Now.
by
Spiritual Hustler
Wed Aug 24, 2016 1:02 pm
»
Circumstances don't matter..
by
Spiritual Hustler
Sun Aug 14, 2016 5:04 pm
»
You are already on the right path to everything you desire
by
Roxychick
Wed Jul 13, 2016 10:39 am
Top posting users this week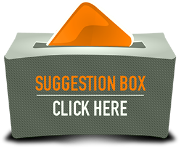 July 2019
| Mon | Tue | Wed | Thu | Fri | Sat | Sun |
| --- | --- | --- | --- | --- | --- | --- |
| 1 | 2 | 3 | 4 | 5 | 6 | 7 |
| 8 | 9 | 10 | 11 | 12 | 13 | 14 |
| 15 | 16 | 17 | 18 | 19 | 20 | 21 |
| 22 | 23 | 24 | 25 | 26 | 27 | 28 |
| 29 | 30 | 31 | | | | |
Calendar

Hi loves,
Are you wondering how you can connect more deeply with the divine feminine? If so, I have created a program to help you do just that. The details are below!
http://unveiledmiracles.com/programs/7-day-goddess-activation-program/
What does the Goddess represent?
The Goddess, Divine Feminine or Divine Mother is the matrix of creation. She is the eternal mother that births everything into existence. She is the keeper of ancient mysteries, and in her womb we live.
She represents healing, nurturing, unconditional love, compassion, expansion, motherhood, openness, rebirth, intuition, wisdom, beauty, sensuality, balance, receptivity, the unknown, and so much more.
She is only one, but she appears in infinite forms. Like a good mother, she wears many hats: healer, protector, sorceress, guardian, nurturer, counselor, and infinite provider. She is longing to know us, as much as we long to embody her.
She lives in the heart of every woman, but also in the heart of every man. She lives in every tree, animal, plant, mountain, river, ocean and flower. There is no place she is not. There is no place where she begins and we end.
In Truth we are one in the same. We exist as perfect drops in the vast and infinite ocean of her. She has always been with us, yet our minds created this illusion of separation, which we have whole-heartedly believed.
This belief has caused us struggle, suffering, fear, doubt, insecurity, and illness. These worlds are our own mis-creations, and our Divine Mother calls us back to her with the pulsations in our heart. ,
She encourages us to let go of everything we have known and to return to her so she can elevate us out of the darkness struggle and back into her realms of eternal love.
How will the Goddess Activation program work?
For seven days, each day you will receive an mp3 audio file that will contain your Daily Goddess Activation.
Each Activation will contain powerful channeled energies from each Goddess that will assist in healing and releasing any fear, doubt, negativity and insecurity that may be keeping you from knowing this Goddess that lives in your heart and achieving your full potential.
Each Goddess Activation will take you through your own personal divine transformation that will initiate you into the realms Goddesshood. When we choose the path of the Goddess, we will be infinitely supported with our divine purpose and we will exist in the realms of love, compassion, abundance and service.
Each day will connect a specific Goddess with a healing theme and chakra. We will be focusing on healing your energetic body and releasing all that you no longer need so that you can begin to embody the divine qualities of each individual Goddess. The themes are in a specific order, and it is important you do the activations in the sequence they are sent to you.
Here's what you can expect on each day:
Day 1: Sacred Healing with Mother Mary. Focus: Root Chakra
Day 2: Divine Transformation with Goddess Kali. Focus: Sacral Chakra
Day 3: Invoking Your Passion with Goddess Pele. Focus: Solar Plexus Chakra
Day 4: Manifesting Love with Goddess Aphrodite. Focus: Heart Chakra
Day 5: Merging with the Queen of Compassion, Kuan Yin. Focus: Throat Chakra
Day 6: Calling in Abundance with Goddess Lakshmi. Focus: Third Eye Chakra
Day 7: Creating Divine Magic with Goddess Isis. Focus: Crown Chakra
Let the journey of Goddess-hood begin <3
http://unveiledmiracles.com/programs/7-day-goddess-activation-program/
Click on the link above to find out how you can get started.
XoXo,
Julie
_________________
Manifest Miracles
Julie- LOA and Happiness Coach
http://unveiledmiracles.com

Spiritual Hustler

Baron / Baroness








Posts

: 56


Points

: 398


Thanks

: 252



Zodiac

:


Location

: Boulder



---
Permissions in this forum:
You
cannot
reply to topics in this forum