Latest topics
»
Missing You!
by
quitepopular
Sun Apr 01, 2018 2:51 am
»
How numbness is keeping from you from miracles
by
Spiritual Hustler
Fri Sep 15, 2017 11:25 pm
»
Are you needing support?
by
Spiritual Hustler
Fri Jul 28, 2017 1:12 pm
»
Becoming a devotee of Love
by
Spiritual Hustler
Sat Jul 22, 2017 2:50 pm
»
Offering donation based LOA coaching!
by
Spiritual Hustler
Mon Jan 30, 2017 4:54 pm
»
6 weeks to happiness!
by
Spiritual Hustler
Mon Jan 16, 2017 5:56 pm
»
Your year for Love and Happiness :)
by
Spiritual Hustler
Fri Jan 06, 2017 2:47 pm
»
Invoking Venus to attract love :)
by
Spiritual Hustler
Mon Nov 21, 2016 4:20 pm
»
A Journey of the Goddesses through the Chakra Systems
by
Spiritual Hustler
Fri Nov 18, 2016 4:38 pm
»
Voting with vibration..
by
Spiritual Hustler
Wed Nov 09, 2016 5:34 pm
»
How to FREE yourself from the story of pain :)
by
Spiritual Hustler
Mon Oct 10, 2016 2:55 pm
»
The medicine of the Dark Goddess
by
Spiritual Hustler
Thu Oct 06, 2016 2:16 pm
»
Build the Queendom and they will come
by
Spiritual Hustler
Sun Oct 02, 2016 2:13 pm
»
How to feel loved when you are feeling sad
by
Spiritual Hustler
Fri Sep 02, 2016 12:35 am
»
The Single Most Important Thing You can do for YOU
by
Spiritual Hustler
Tue Aug 30, 2016 5:18 pm
»
Feel. Good. Now.
by
Spiritual Hustler
Wed Aug 24, 2016 1:02 pm
»
Circumstances don't matter..
by
Spiritual Hustler
Sun Aug 14, 2016 5:04 pm
»
You are already on the right path to everything you desire
by
Roxychick
Wed Jul 13, 2016 10:39 am
Top posting users this week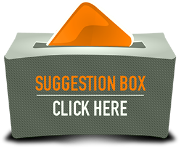 July 2019
| Mon | Tue | Wed | Thu | Fri | Sat | Sun |
| --- | --- | --- | --- | --- | --- | --- |
| 1 | 2 | 3 | 4 | 5 | 6 | 7 |
| 8 | 9 | 10 | 11 | 12 | 13 | 14 |
| 15 | 16 | 17 | 18 | 19 | 20 | 21 |
| 22 | 23 | 24 | 25 | 26 | 27 | 28 |
| 29 | 30 | 31 | | | | |
Calendar

Sometimes it feels like life just won't give us a break.
That it just keeps coming at us with unexpected circumstances simply so we can break open, get on our knees, and learn to surrender to a higher power.
The Goddess of Death has come to visit me many times these past two years. I have lost so many beautiful people either do to suicide, overdose, freak accidents and old age. I have learned through these experiences that death is nothing but beautiful, no matter what the cause. It is beautiful because it frees us from the illusions of this third dimensional world. Death is a worm hole to Truth, if you are looking with the correct lens.
Death allows us to open ourselves up to the mystery.
It takes us straight to Kali-Ma, our primordial mother's womb. It allows to humble our hearts and realize that there is a higher power in the universe that is in control of all things.
Death has taught me that we can cling to nothing, especially people. Death has taught me that the people who can't handle the depth of the Dark Goddess shall leave your life and it is best to simply release them with out a fight.
Death covers you in soul scars. These are scars no one can see but everyone can feel when they look into your eyes.

Death has been the most humbling thing in my life and I am just now learning to surrender to all the blessings it has been trying to bring me.
Kali only claims you as her own if she knows you have the courage to harness the light of the Goddess in a world ruled by maya, meaning illusion.

We all have the power to walk in the darkness of Kali's womb but few have the courage. Disrespect the Goddess in her grief and she is sure to cut your head off. She will humble you to your knees and ask that you give her everything you have in order for death and birth to alchemize the darkness of your heart into the most radiant light.
The blessings in death are transformation and remembrance. As we die, we are born. With every breath we take, we allow a new version of us to emerge.

Death has taught me that the past is done and the present and future are where our minds should be focused. Death has taught me that certain friends and lovers can't hang with the amount of grief you carry, and that is okay. Those are not the people you want to be around anyways. Death will take you to the people who have the same scars, who walk this Earth as deeply as you do, who honor and recognize that pain has brought about all this love, and can hold a solid space for you to simply just be with the Dark Goddess.

Many are scared of this path.
People who work with the Dark Goddess carry the medicine of the raven. These are the ones who are messengers from the spirit world. These are the ones who don't get lost in the lovey lovey, unicorn, and forever rainbows vibes. They can play there sometimes (when the time is right) but the Dark Goddess shall always bring them back into balance with the grief in their hearts.
Do you carry raven medicine?
Do you walk on the edge of darkness? Then I am here to remind you that you are beautiful. You are doing powerful work on this planet that many others shy away from. Keep going, it is a long and rewarding journey.
If you are brave enough to enter Kali's womb, you will be given all the remembrances you need to weave sacred magic into this world.
We are writing a new story for Earth. Are you brave enough to walk into the darkness of your soul to emerge as the beautiful Phoenix?

I am here to help you on this journey. If you are interested in grief counseling or one on one coaching please go to my website at
http://unveiledmiracles.com
Your pain is beautiful. Your darkness is simply light waiting to be recognized. You are stronger than you know and more loved that you know.
Xoxo,
Julie
_________________
Manifest Miracles
Julie- LOA and Happiness Coach
http://unveiledmiracles.com

Spiritual Hustler

Baron / Baroness








Posts

: 56


Points

: 398


Thanks

: 252



Zodiac

:


Location

: Boulder



---
Permissions in this forum:
You
cannot
reply to topics in this forum