Latest topics
»
Missing You!
by
quitepopular
Sun Apr 01, 2018 2:51 am
»
How numbness is keeping from you from miracles
by
Spiritual Hustler
Fri Sep 15, 2017 11:25 pm
»
Are you needing support?
by
Spiritual Hustler
Fri Jul 28, 2017 1:12 pm
»
Becoming a devotee of Love
by
Spiritual Hustler
Sat Jul 22, 2017 2:50 pm
»
Offering donation based LOA coaching!
by
Spiritual Hustler
Mon Jan 30, 2017 4:54 pm
»
6 weeks to happiness!
by
Spiritual Hustler
Mon Jan 16, 2017 5:56 pm
»
Your year for Love and Happiness :)
by
Spiritual Hustler
Fri Jan 06, 2017 2:47 pm
»
Invoking Venus to attract love :)
by
Spiritual Hustler
Mon Nov 21, 2016 4:20 pm
»
A Journey of the Goddesses through the Chakra Systems
by
Spiritual Hustler
Fri Nov 18, 2016 4:38 pm
»
Voting with vibration..
by
Spiritual Hustler
Wed Nov 09, 2016 5:34 pm
»
How to FREE yourself from the story of pain :)
by
Spiritual Hustler
Mon Oct 10, 2016 2:55 pm
»
The medicine of the Dark Goddess
by
Spiritual Hustler
Thu Oct 06, 2016 2:16 pm
»
Build the Queendom and they will come
by
Spiritual Hustler
Sun Oct 02, 2016 2:13 pm
»
How to feel loved when you are feeling sad
by
Spiritual Hustler
Fri Sep 02, 2016 12:35 am
»
The Single Most Important Thing You can do for YOU
by
Spiritual Hustler
Tue Aug 30, 2016 5:18 pm
»
Feel. Good. Now.
by
Spiritual Hustler
Wed Aug 24, 2016 1:02 pm
»
Circumstances don't matter..
by
Spiritual Hustler
Sun Aug 14, 2016 5:04 pm
»
You are already on the right path to everything you desire
by
Roxychick
Wed Jul 13, 2016 10:39 am
Top posting users this week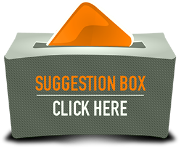 July 2019
| Mon | Tue | Wed | Thu | Fri | Sat | Sun |
| --- | --- | --- | --- | --- | --- | --- |
| 1 | 2 | 3 | 4 | 5 | 6 | 7 |
| 8 | 9 | 10 | 11 | 12 | 13 | 14 |
| 15 | 16 | 17 | 18 | 19 | 20 | 21 |
| 22 | 23 | 24 | 25 | 26 | 27 | 28 |
| 29 | 30 | 31 | | | | |
Calendar

New video is out right here:
https://youtu.be/v7BaJCREiAc
What is the Queendom or Kingdom? It is the place where you are one with the highest power of the universe (one with whatever you choose to call God). It is a place where you dedicate all of yourself to the service of the highest. Where you finally becoming so intoxicated from Divine nectar that you simply desire nothing else than to give back to life. Where your number one priority is contributing beauty, love, healing, wisdom, light and magic to this beautiful Earth.
The Kingdom is always there but one must dedicate time, space, energy and love to awaken it within. You must make sacrifices in the name of love to become a living embodiment of the Divine. When we build our Kingdom we make a choice to live 100% from our hearts, no matter what.
If you want that awakening, soulmate, adventure, lifestyle, bank account, family, etc. it starts and ends with you. If you commit to becoming everything you think you want, then it shall come to you. This old school way of trying to attract things into our lives is silly and it is time to get real with ourselves. We need to stop asking and simply become.
When you need nothing, you attract everything. An energy of having attracts the experience of having. An energy of wanting attracts more experiences of wanting. Become a person who has everything inside of their heart. Quit wanting things to change and become the change you want to see, now.
Not only is becoming a channel for love to pour through you going to saturate every cell in your body with the highest love possible, it is going to effortlessly bring you everything you could ever desire in the most graceful and magical way.
The time to take our power back is now. The time to show up, wake up and rise up is now. You have always been here, seated in the highest spiritual remembrance. Yet, you simply have chosen to not see it. You chose to experience yourself as much less than you truly are. Why? It doesn't matter why, all that matters is that in this moment you realize you have the power to choose again.
If I can do it so can you. I have learned to build my Queendom through death, grief, loss, abuse, pain, and abandonment. I now have learned to alchemize the pain of my past to now fuel a life of pleasure, oneness, connection, love, purpose, commitment, and devotion.
If you feel you are being called to step into your spiritual greatness, I would be honored to assist you in your remembrance of your purpose here on Earth. Please go to
http://unveiledmiracles.com
to see more about my work.
You are worthy!
_________________
Manifest Miracles
Julie- LOA and Happiness Coach
http://unveiledmiracles.com

Spiritual Hustler

Baron / Baroness








Posts

: 56


Points

: 398


Thanks

: 252



Zodiac

:


Location

: Boulder



---
Permissions in this forum:
You
cannot
reply to topics in this forum