Latest topics
»
Offering donation based LOA coaching!
by
Spiritual Hustler
Mon Jan 30, 2017 4:54 pm
»
6 weeks to happiness!
by
Spiritual Hustler
Mon Jan 16, 2017 5:56 pm
»
Your year for Love and Happiness :)
by
Spiritual Hustler
Fri Jan 06, 2017 2:47 pm
»
Invoking Venus to attract love :)
by
Spiritual Hustler
Mon Nov 21, 2016 4:20 pm
»
A Journey of the Goddesses through the Chakra Systems
by
Spiritual Hustler
Fri Nov 18, 2016 4:38 pm
»
Voting with vibration..
by
Spiritual Hustler
Wed Nov 09, 2016 5:34 pm
»
Missing You!
by
President Roosevelt
Wed Oct 12, 2016 12:53 am
»
How to FREE yourself from the story of pain :)
by
Spiritual Hustler
Mon Oct 10, 2016 2:55 pm
»
The medicine of the Dark Goddess
by
Spiritual Hustler
Thu Oct 06, 2016 2:16 pm
»
Build the Queendom and they will come
by
Spiritual Hustler
Sun Oct 02, 2016 2:13 pm
»
How to feel loved when you are feeling sad
by
Spiritual Hustler
Fri Sep 02, 2016 12:35 am
»
The Single Most Important Thing You can do for YOU
by
Spiritual Hustler
Tue Aug 30, 2016 5:18 pm
»
Feel. Good. Now.
by
Spiritual Hustler
Wed Aug 24, 2016 1:02 pm
»
Circumstances don't matter..
by
Spiritual Hustler
Sun Aug 14, 2016 5:04 pm
»
You are already on the right path to everything you desire
by
Roxychick
Wed Jul 13, 2016 10:39 am
»
Creating space for the law of attraction to deliver blessings
by
Spiritual Hustler
Mon Jul 11, 2016 3:56 pm
»
Guidance from the Universe
by
The Simplifier
Wed Jul 06, 2016 2:44 am
»
What to do when life gets crazy!
by
Spiritual Hustler
Mon Jun 06, 2016 4:20 pm
Top posting users this week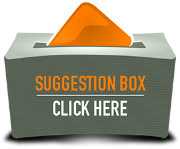 June 2017
| Mon | Tue | Wed | Thu | Fri | Sat | Sun |
| --- | --- | --- | --- | --- | --- | --- |
| | | | 1 | 2 | 3 | 4 |
| 5 | 6 | 7 | 8 | 9 | 10 | 11 |
| 12 | 13 | 14 | 15 | 16 | 17 | 18 |
| 19 | 20 | 21 | 22 | 23 | 24 | 25 |
| 26 | 27 | 28 | 29 | 30 | | |
Calendar

.
Not only did Israel Regardie authenticate Neville's system; he moreover described it as "
the most magical
."  
In a little-known book from 1946, the prominent magician, occultist and occult philosopher Israel Regardie closely studied the creative-mind movements rising at the time, including
Unity, Christian Science,
and
Religious Science
. Regardie paid special attention to the case of Neville, whose teachings, he felt, reflected both the hopes and limits of
New Thought
philosophy. Regardie believed that Neville possessed profound and truthful ideas, yet he felt these ideas needed more attention to
training
or
practice
. Could the everyday person really control his thoughts and moods in the way Neville prescribed? In 
The Romance of Metaphysics
, Regardie wrote: 
"Near Broadway on 49th Street in New York City is the Old Actor's Church. Should you go there on Wednesday, Friday or Sunday night of any week, either winter or summer, I can promise you more than a pleasant evening. It will be a highly instructive evening. You will hear Neville discourse on Truth.
A young man, not more than 36 years of age, he is a dynamic, handsome and most charming personality. He has a winning smile - thoroughly and completely disarming. His presentation of truth is forceful and sincere. Charged with feeling, and reflecting his own integrity and purposefulness, he communicates himself readily from the pulpit.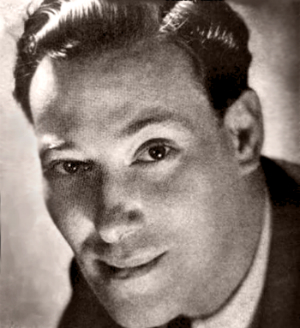 Four to five hundred men and women flock to the Old Actor's Church on each of these nights that he talks. How much of his evident popularity is due to his charm and how much to his dynamic orations, is not for me to say. Some, however, have hazarded an opinion. Some suspect it is the former. Nevertheless this judgment does not in the least detract from the value and worth of what he is impelled to teach. His method and content of teaching are entirely too good and provocative readily to appeal to so many and to such different varieties of people. However that may be, his readers and the listeners must be the judges. He does get a crowd - and he satisfies most of them."
Regardie then, with his encyclopedic knowledge of magic and almost all occult secrets, dived deep analyzing Neville's teachings, finally concluding that his system was
perfectly sound
. Regardie's only concern was that Neville didn't provide enough
training
. Neville himself was originally an actor and dancer, Regardie said, so he was personally familiar with all techniques of relaxation. He personally knew how to relax or to concentrate, even how to direct his thoughts and control his emotions. For his listeners and readers, however, that wasn't the case. Their minds rather wandered all over the place, and a thousand and one things totally unrelated to
"I AM"
were ever occupying their attention.   
Yet in the end Regardie finally wrote something very surprising:  
"
Of all the metaphysical systems with which I am acquainted, Neville's is the most magical.
But being the most magical, it requires for that very reason, a systematized training on the part of those who would approach and enter its portals."
.

Zorba

Baron / Baroness








Posts

: 70


Points

: 227


Thanks

: 145




---
Permissions in this forum:
You
cannot
reply to topics in this forum